What's Your Home Worth?

Get a free comparative market analysis of your home's worth sent to you with no obligations.
Mobile App
Search properties on the go
Download my free mobile app
For iOS and Android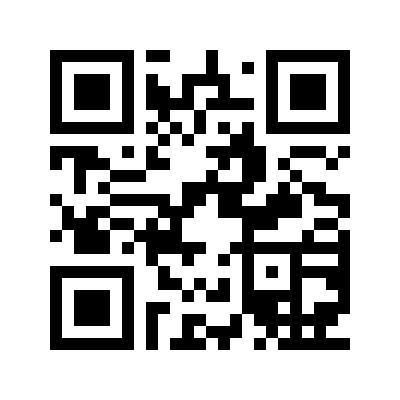 Click here to download the app
Welcome to Debi Hudson Homes & Keller Williams North Atlanta!

Do you know REAL ESTATE'S ON SALE! right now and homes are very affordable?

Experience counts! Debi provides Exceptional service and skilled negotiation for every Buyer and Seller! Accurate pricing is Debi's specialty and this insures that you will receive the most amount of money for your home in the least amount of time!

Debi's experience in managing transactions from contract to closing guarantees that you will have far less disruption in your life! You deserve the Best!

A Realtor licensed in Georgia since 1998, Debi has worked with Keller Williams and RE/MAX as an independent Realtor and helped many homeowners successfully negotiate home purchases.

As an Exclusive Buyer's Agent and Listing Partner with a large Keller Williams real estate team during 2012-2014 Debi was an integral part of a team that had $264 million in gross sales and 1,420 closed transactions. The team was named the #1 Team Worldwide for Keller Williams & #12 in the country on the Wall Street Journal's 2013 annual Top 1,000 agents list. Debi is grateful for the opportunities & experiences she gained as part of this team! Now you can benefit from her great experience!

An independent agent with Keller Williams Realty North Atlanta office in Alpharetta, Debi is ready to help you, your family, friends, co-workers throughout the Atlanta Metro area.
It's an amazing time to buy. Please contact Debi now...first time buyers, "empty nesters," or anywhere in between...whether you are buyers or sellers...Debi will work with you personally from start to finish! Let's get started!
You've chosen the perfect place to search for an Alpharetta or Forsyth County home! Forsyth County is a community of beautiful neighborhoods, gorgeous homes, award winning schools and Forsyth County has exceptional economic stability and growth.

In fact, Forsyth County has been one of the fastest growing areas in the U.S. for several years and Forbes Magazine named Forsyth County the 13th wealthiest county in the U.S. in 2008.

You may be looking for New Home Subdivisions, Georgia Lake homes, Lake Lanier homes, Cumming Real Estate, Alpharetta Real Estate, Forsyth County Homes, Golf Course Communities, Relocating to Cumming, Relocation to Forsyth County or Forsyth Subdivisions, Distressed properties, Short Sales or even REO homes in Forsyth County and Forsyth County has them all!
Forsyth County has been in the top ten fastest growing counties in the U.S. for several years. Today Forsyth County has a high percentage of homeowners living in new homes. Lake Lanier has attracted many residents to Forsyth County.

Forsyth County is a place where education is a priority and Forsyth County Schools are great! Healthcare is second to none in Forsyth County, and the quality of life is unmatched. We are proud to welcome you to Forsyth County, for many good reasons!
Forsyth County is located 30 miles north of Atlanta in the lower foothills of the Appalachian Mountains. Forsyth County extends over most of the west side of Lake Lanier, a 20 mile long 37,000 acre Army Corp of Engineers Reservoir and many Forsyth County residents love boating and fishing and just relaxing around Lake Lanier and Forsyth County.

Many new Forsyth County communities are surrounded by world-class golf courses. Many people consider Forsyth County as much a lifestyle choice as a place to live. Forsyth County has a well planned layout that allows business, commercial and residential real estate to exist together in harmony, Forsyth County is one of Georgia's premier addresses. Forsyth County truly offers something for everyone!
Forsyth County school classrooms are technologically advanced and Forsyth County places great emphasis on being on the cutting edge of new technology and advanced methods of teaching the students of Forsyth County. The Forsyth County public school system is the largest employer in Forsyth County.
Forsyth County has many local sports teams, churches and other organizations. Cumming and Forsyth County offer a variety of shopping centers including the new Collection at Forsyth and Forsyth County is located close to several regional shopping malls.
Imagine yourself and your Forsyth County friends teeing up at one of Forsyth County's many luxury golf courses as day breaks over the North Georgia Mountains or perhaps watching your children play soccer or tennis on Saturday afternoon at Windermere or another planned community in Forsyth County.

Walking trails crisscross Forsyth County and Forsyth County Parks are around every corner. Many Forsyth County homes will allow you to feel the breeze from Lake Lanier. Forsyth County homes for sale often have docks on Lake Lanier and you can sail out over Lake Lanier, one of America's favorite lakes, to enjoy the peace of Forsyth County at its best.

Thanks to the temperate weather in Forsyth County, and breathtaking natural resources such as rivers, lakes, plentiful woods and Forsyth County parks, the water or land lover can discover the pleasures of the great outdoors in Forsyth County.
One reason for Forsyth County's popularity is its proximity to metropolitan Atlanta, GA. A well-developed road network easily connects Forsyth County and Cumming, GA to many other large metropolitan areas. Residents of Forsyth County can enjoy the city of Atlanta and, in the space of a short drive, can lose themselves in the tranquility at Lake Lanier and all that Forsyth County has to offer.

Forsyth County offers the perfect combination of Forsyth County home value, low Forsyth County taxes, Forsyth County recreation and family values and Forsyth County convenience. You can call Forsyth County HOME!

As your Real Estate Consultant I will utilize the latest technologies, market research and business strategies to exceed your expectations. More importantly, I will listen and that means I will find solutions that are tailored to you. Keller Williams Realty has a thoughtful approach to helping you with your home buying and selling experience, one that is built on personal touches, win-win deals and positive results.
How I can help
Thanks for starting your real estate search with me. This website is full of information for you.

After you have had the chance to explore and review this information, contact me so I can tell you more about how I can help in your home search. I have a free, no obligation homefinder service that notifies you immediately when a new listing appears on the market - you may be interested! You'll know about the home before most real estate agents even know about it!
I appreciate the opportunity to earn your business. I commit to you that I will provide Real Estate Expertise and Excellence That You Will Refer to your family, friends and collegues! Let's get started!